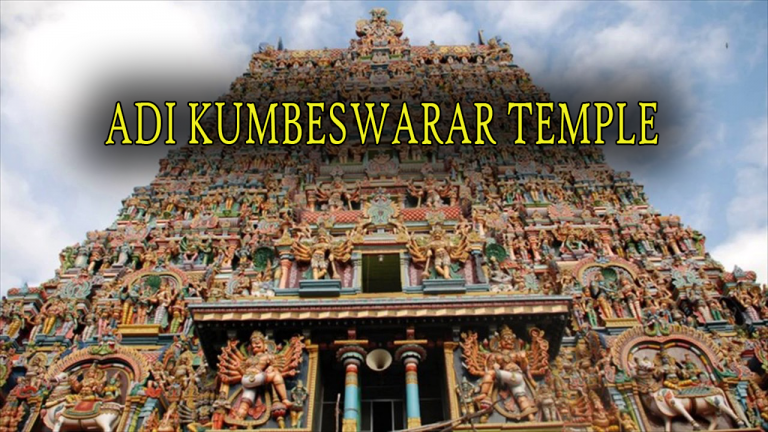 Adi Kumbeswarar Temple is located in the holy city of Kumbakonam. Adi Kumbeswara is the main deity of the temple. Adi is of primordial origin implies ancient or the first and the foremost. The Kumbeswarar is in Shiva Linga form which is formless and boundless. Aaru (formless) + uru (form) = aaruuru. The shape of the linga is of very special significance, it is a conical shaped lingam, This is a unique linga in the world. The Pururanas derive the meaning of the shape and the name. The city name Kumbakonam itself is derived from the name of God – Kumba and the slight angle of the Linga and hence the name "Kumbakonam".
Distance (From Kumbakonam Railway Station): 
2.5 Kms
Commonly Visited From: 
Kumbakonam Railway Station
Trip Duration (From Kumbakonam Railway Station, Including Travel): 
1 Hour
Transportation Options: 
Cab / Auto
At a distance of 2.5 km from Kumbakonam Railway Station, Adi Kumbeswarar Temple is a famous Hindu temple located in the center of Kumbakonam in Tamil Nadu. This temple is considered to be the 26th Paadal Petra Sthalam in the Chola kingdom that spread south of the River Cauvery.
It is one of the 127 temples on the southern banks of the river Cauvery. It is mentioned as, 'Thirukkudamooku' in 'Thevaram' and at present it is called Kumbakonam. It is a prime temple amidst the many temples in Kumbakonam. The presiding Murti(deity) is Adi kumbeswarar and His consort is Mangalambika. It is also one of the 64 saktibheta sthala (Mantrabheta sthala). The Shiva Linga is slightly tilted at the top towards left and hence the name kumbakonam (kumba – pot;konam -bend) and the deity kumbeshwara.