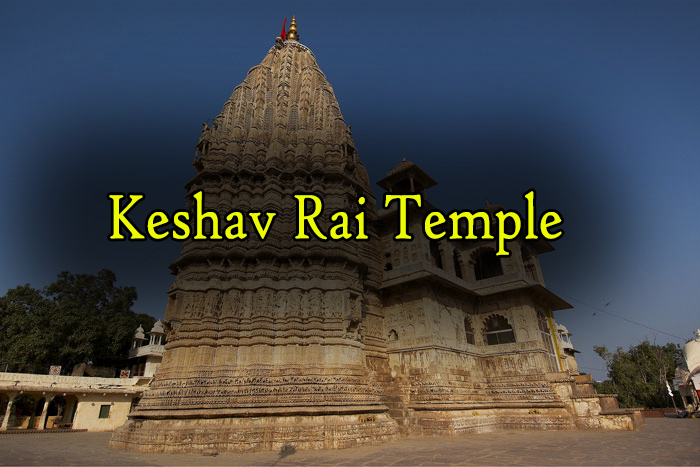 Pure Keshav Rai is a Village in Pratapgarh Block in Pratapgarh District District of Uttar Pradesh State, India. It belongs to Allahabad Division . It is located 6 KM towards North from District head quarters Pratapgarh. 5 KM from Pratapgarh.
District : Pratapgarh District
State : Uttar Pradesh
Division : Allahabad
Language : Hindi and Urdu, Awadh
Timings:
| | | | |
| --- | --- | --- | --- |
| Morning Time: | 4.00 am -12.00 am | Evening Time: | 3.00 pm -9.00 pm |
Festivals and fairs:

Kartik poornima, Holi, Dusshera, Dol Yatra, Sharad Poornima, Janmasthmi and Ram Navmi.
A beautifully charming idol of Lord Keshavaraiji is seated in a posture of Padmasan or lotus like seating position. The idol is of white stone. The left hand holds a discus while the right hand holds a conch. On the breast lies vaijayantimala and the idol is wearing a Janeu which from the left shoulder goes diagonically to the right side. Initially the pooja of the temple was performed in accordance with the tradition of Ramanuj Sampradaya, but in due course of time, this was replaced by a pooja in accordance with Pushtimargiya tradition. The Pujari of the temple attains priesthood rights by hereditary lineage.
Every where wherever there is scope, images of animals of elephants, horses and images of Gods and Goddesses have been encarved. It is a wonderful creation of sculpture and architecture.
The temple commands respect of the masses, the visitors first take a dip in the holy water of the Chambal river and then they have a darshan of Lord Keshavaraiji.