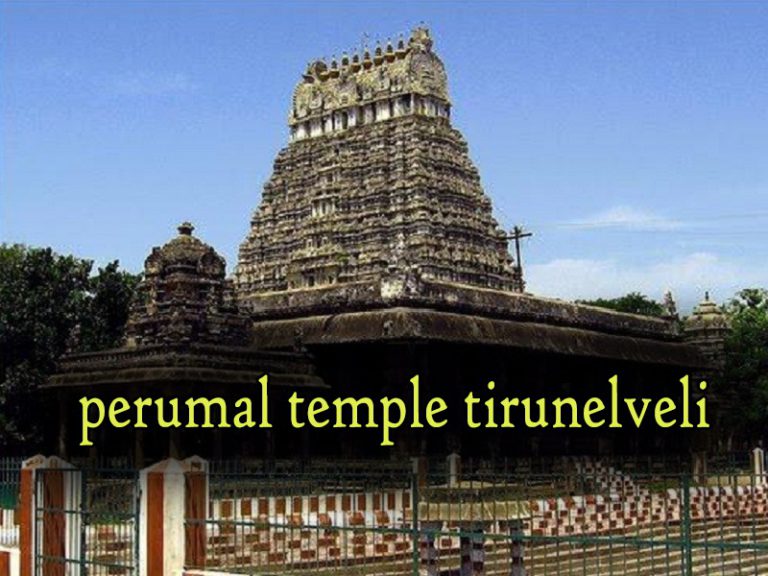 Keezha Thiruvenkatanathapuram is a village located some 10 km away from Tirunelveli. The temple that is located here was known as "Sengani", which literally translates to Red Land. But the title has since been changed to "Sangani".
Distance (From Tirunelveli Railway Station): 
9 Kms
Commonly Visited From: 
Mela Thiruvenkatanathapuram Temple (1 km)
Trip Duration (From Mela Thiruvenkatanathapuram Temple , Including Travel): 
30 Mins
Place Location: 
At Keezha Thirupathi
Transportation Options: 
Cab / Walk/Trek
Timings: 7 AM – 11 AM & 5 PM – 7.30 PM
At a distance of 1 km from Mela Thiruvenkatanathapuram Temple and 9 km from Tirunelveli, Sri Varadaraja Perumal Temple is an ancient temple situated on the banks of the Thamirabarani River in Keezha Tiruvenkatanathapuram or Keezha Tirupathi.
This temple is dedicated to Lord Vishnu in the form of Varadaraja Perumal. It was built by King Verapandian in the 12th century AD. Due to the abundant presence of Red Soil around the temple, this place got the name Sengani, where Sen meaning Red and Kani meaning Land in Tamil. The name later changed to Sangani. The Kubera vassal, the main entrance of the temple is constructed on the northern side of the shrine. This is followed by Maha mandapam, Artha mandapam and Garbhagriha.
The presiding deity Sri Varadaraja Perumal stands in the center with Sridevi to the right and Bhudevi to the left in the sanctum sanctorum. He has 'chakra and dhana rekha' in his right hands and 'sankhu and kadayutham' in his lefts hands. The lord was placed in this location by Saint Brighu. There are also shrines for Garuda and Anjaneya in this temple. The main tree also known as sthala vriksham of the temple is a bamboo tree.
According to the history, once in the 14th century a miracle occurred. A king who ruled Tirunelveli at that time came to the temple to get blessings from the God. But the priest was unavailable due to illness. At that time the God disguised himself as the priest and performed the pooja, saving the priest from the king's punishment. Hence the God is often called 'Vaazha Veikum Perumal' (the one who saves). As the Dhana Rekha (prosperity line) runs on the right hand of Varadaraja Perumal, the belief is that if a devotee places a coin in the hand of the Lord, it will multiply. Hence, the Lord is called Dhana Rekha Perumal. The temple was recently renovated. The Kotha Parameswarar Temple also known as Then Kalahasthi or Nava Kailasam is located 200 m from this temple.
The Purattasi Shravanam- Garuda Seva, Margazhi Utsavam and Thai Dolotsavam are the important festivals celebrated in this temple.