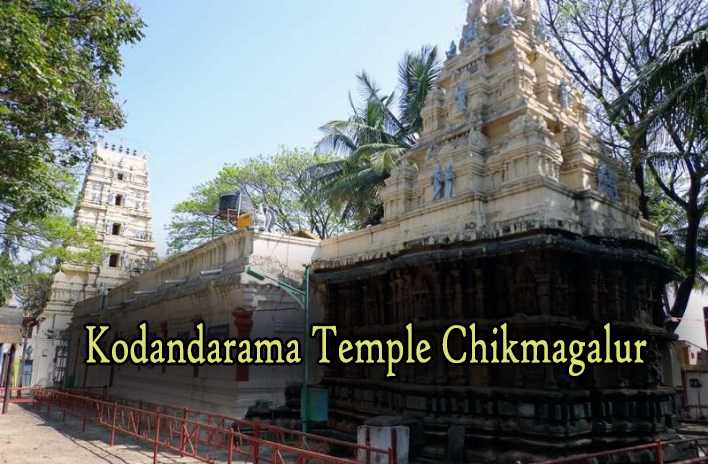 Kodandaramaswami Temple is a Hindu shrine located at Hiremagalur near Chikkamagaluru, in Chikkamagaluru district, Karnataka, India.
Distance (From Chikmagalur): 
5 Kms
Visited From: 
Chikmagalur
Trip Duration (Including Travel): 
1 Hour
Transportation Options: 
Bus / Cab
Timings: 6 AM – 8 PM
At a distance of 5 Kms from Chikmagalur, 66 Kms from Kemmangundi, 81 Kms from Sringeri, the Kodanda Rama Temple located in Hiremagalur is an ancient temple build during Hoysala's period. It is one of the well known Chikmagalur places to visit.
Though the central structure of the temple is built in Hoysala style, the remaining portions were the additions of subsequent rulers including Vijayanagara's. The navagrahas were added in14th century & Mukhamantapa was added in 16th century. The images of Kodanda Rama, Sita & Lakshmana are worshipped at this temple.
According to the Sthalapurana, Rama along with Sita & Lakshmana gave darshana to Parashurama at this holy place.