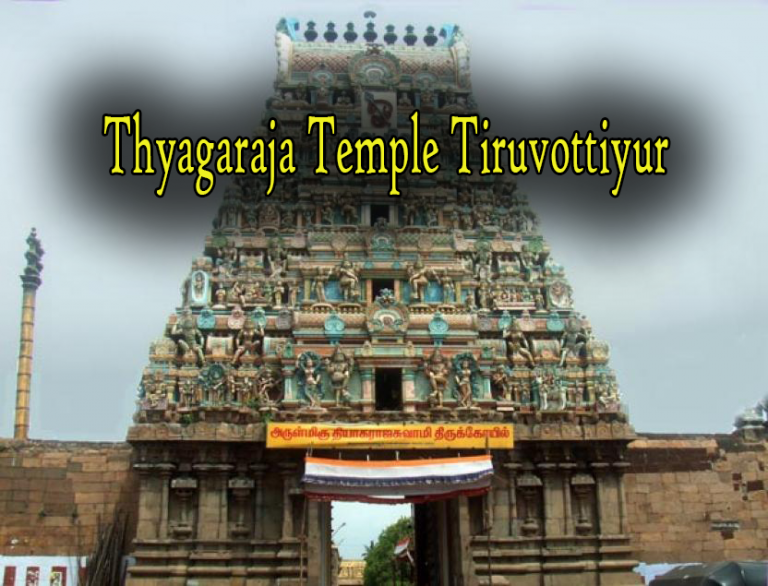 Thyagaraja Temple ( also called as Vadivudai Amman Temple ) is a Hindu and famous temple dedicated to Hindu god Shiva. It is located in Tiruvottiyur. The temple is closely associated with the Great Saint Poet Sundarar and Saint Pattinathar.
Brahma is the Hindu god of creation and one of the three primary gods(Trimurthy) of Hinduism, the other two being Lord Visnu and Lord Shiva.
Architectural style: 
Dravidian architecture
District: 
Chennai district
Location: 
Thiruvotriyur, Chennai.
He created the Gods and demons – both these groups fight against each other. While the demons, were called Asuras use muscle power, the Gods were called Devas use the power of Veda, the sacred texts.Once, two demons, Madhu and Kaithaba tricked the gods to steal the Veda, chopped it to pieces and hid it in the bottom of the sea. Lord Vishnu fought the demons, but could not able to defeat them. He prayed to Lord Shiva and Goddess Parvathi and with the accomplishment, he was able to defeat the demons. Lord Vishnu took the form of Matsya, (a fish) to search the Veda. The recovered Veda from the bottom of the sea was brought to the deity at this temple, who reunited and purified it.The wishing tree of gods, Makizha tree, became the sacred tree of the temple.