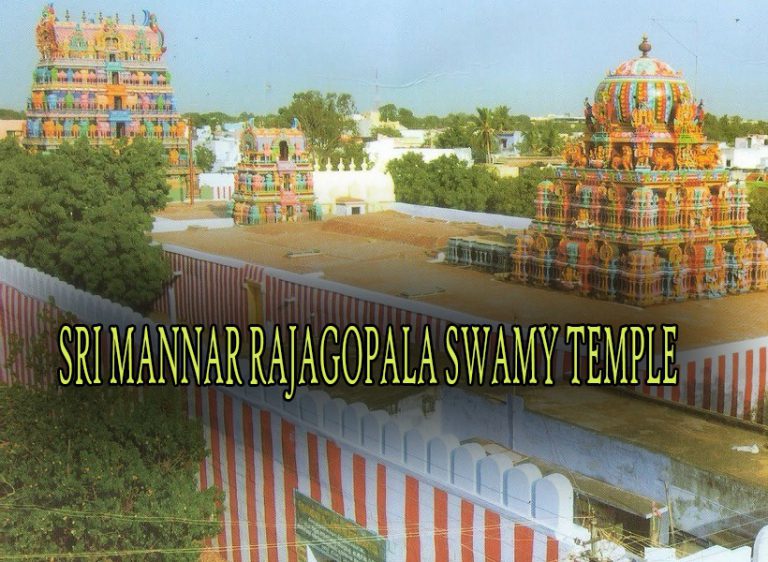 Sri Rajagopala Swamy Temple is an antiquated Hindu temple arranged in Palayamkottai zone of Tirunelveli in Tamilnadu state. Otherwise called Sri Vedanarayana Temple, this is one of the most established temples in South India and furthermore a standout amongst other spots to visit in Tirunelveli.
Distance (From Tirunelveli Railway Station): 
4 Kms
Commonly Visited From: 
Varadaraja Perumal Temple (4 km)
Trip Duration (From Varadaraja Perumal Temple , Including Travel): 
1 Hour
Place Location: 
At Palayamkottai
Transportation Options: 
Cab / Auto
Travel Tips: 
None
Timings: 6 AM – 11 AM & 4 PM – 8 PM
At a distance of 4 km from Tirunelveli Railway Station, Sri Rajagopala Swamy Temple is an ancient Hindu temple situated in Palayamkottai area of Tirunelveli in Tamilnadu state. Also known as Sri Vedanarayana Temple, this is one of the oldest temples in South India and also one of the best places to visit in Tirunelveli.
This temple is devoted to Lord Vishnu and is worshipped as Rajagopala Swamy and Vedanarayan Perumal. This east facing temple dates back to the Pandiya period. According to legend, the demons were giving lot of troubles to Indira, the king of Devas. Once, Arjuna went to Indra's kingdom, he asked Arjuna to defeat and kill them and free him. Arjuna destroyed them by using his Pasupathastra. Pleased Indra gifted the Gopala Swamy idol which he was worshipping. Few days later, Lord Krishna appeared in the dream of Arjuna and asked him to leave the idol in Ganga which Arjuna did. The Pandiya king Sripathy got the idol while bathing in Ganga, brought it to this place, installed and built this temple and named the Lord Azhagiya Rajagopalan.
The temple of Sri Vedanarayan is huge with spacious inner and outer prakarams. The idol of the Lord is of 15 feet height in a sitting posture with four hands flanked by Vedavalli and Kumudavalli Thayar in the sanctum. The Utsav Murthy of this temple is called as Sri Rajagopala Swamy also known as 'Mannar'. This shrine is also referred as Azhagiya Mannar Rajagopala Swami Temple.
Brahmotsavam in Panguni (March-April), Garudaseva on Purattasi Saturdays (September-October) and Vaikunda Ekadasi in December-January are the major festivals celebrated in this temple with great pomp and fervor.