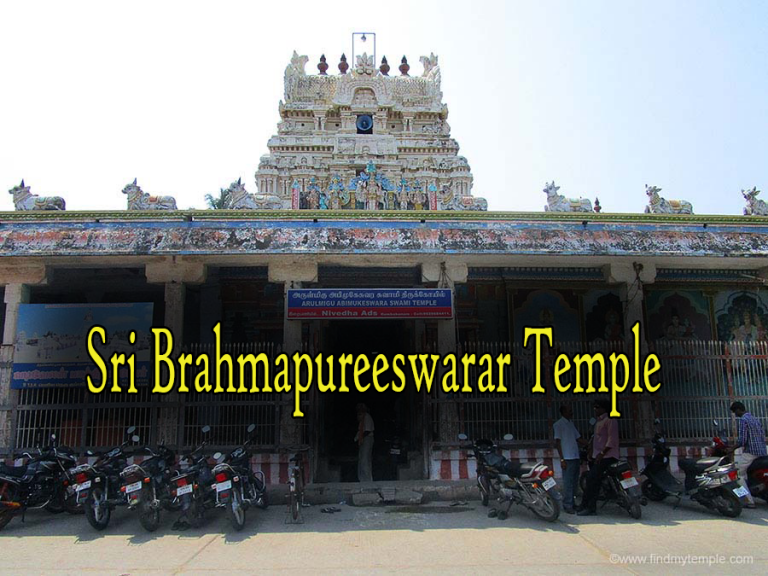 Sirkazhi is situated at a distance of about 20 kms from Mayiladuthurai and 19 kms from Chidambaram. It is on the Chidambaram to Kumbakonam route.
Distance (From Chidambaram): 
20 Kms
Visited From: 
Chidambaram
Place Location: 
In Nagapattinam District
Transportation Options: 
Cab / Bus
At a distance of 20 Kms from Chidambaram, 45 kms from Karaikal and 110 Kms from Thanjavur (located in Nagapattinam district), the Bhramapureeswarar temple in Sirkazhi is build by the Chola kings of Vikrama Chola, Kulottunga II and III in 10th Century.
Other Devara Paadal Petra Sthalams near this place are – Thirukkolakka, Thirumullaivasal, Thiruvenkadu, Chayavanam, Poompukar, Mahendrapalli, Thirukkurukavur and Achalpuram.
There are 12 historical names for this place – Brahmapuram, Venupuram, Pukali, Venguru, Thonipuram, Poontharaai, Sirapuram, Puravam, Shanbai, Seekazhi, Kochaivayam and Kazhumalam. This is the birth place of saint Thirugnanasambanthar. There is a separate temple for him in Sirkazhi.
The name Sirkazhi is derived from Goddess Kali, as she is believed to have worshiped the lord here ("Sree" is a respectful prefix and "Kali" refers to the goddess). This is one of the 27 temples that are under the administration of the Dharumapuram Aadheenam.