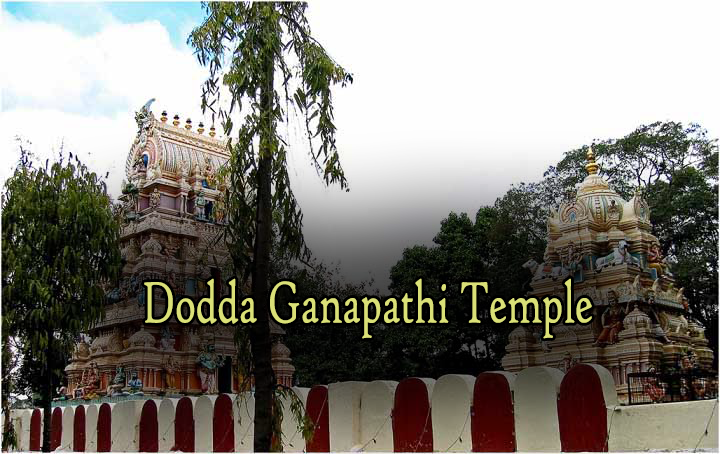 Situated on the Bull temple Road of Basavanagudi, Dodda Ganapathi Temple is one of the most popular temples of the city and is widely known for its huge monolith of Lord Ganesha which is about 18 feet high and 16 feet wide. Captivating hordes of visitors every day, this temple is quite popular not just amongst Bangalore residents but also amongst tourists from everywhere.
Distance (From Bangalore City Railway Station): 
6 Kms
Visited From: 
Bull Temple
Trip Duration (Including Travel): 
30 Mins – 1 Hr
Place Location: 
Near Bull Temple In Basavanagudi
Transportation Options: 
Bus / Cab / Auto
Travel Tips
1. This place is close to Bull Temple and can be visited together
2. Sri Gavi Gangadhareswara Temple is about 1 Km from here and can be visited together
At a distance of 6 Kms from Bangalore City Railway Station, the Dodda Ganapathi Temple or Basavanagudi Ganesh Temple is located on the Bull Temple Road in Basavanagudi. Built in 1971, the temple has a monolithic statue of Lord Ganesha with 18ft in height and 16ft in width. It is one of the popular pilgrimage & tourist attraction in Bangalore.
The deity in this temple is also known as Shakthi Ganapathi or Satya Ganapathi. The idol is believed to be growing on its right side. The most popular ceremony of the temple is the butter coating which apparently consumes about 100 kg of butter. This butter is broken up and distributed to the devotees once in every four years. This is a spectacular sight at the temple and a visit to the temple to witness this is recommended.
Timings: 7 AM to 12.30 PM and 5.30 to 8.30 PM