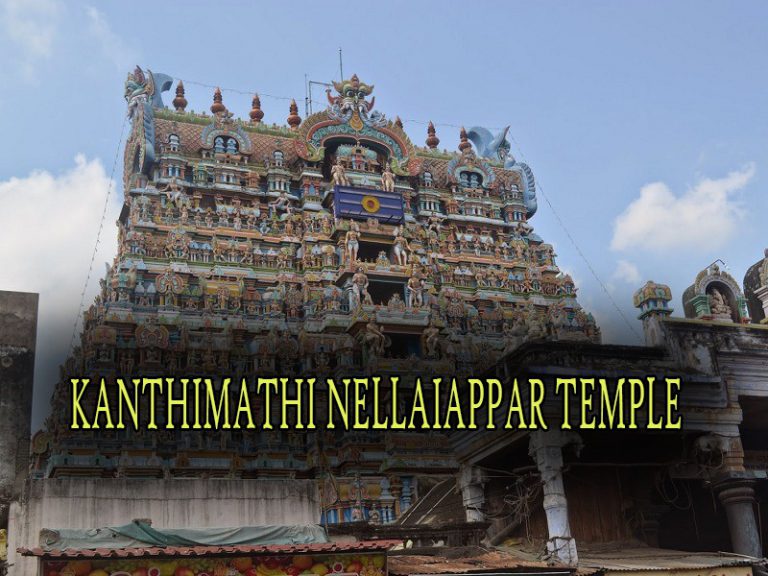 Swami Nellaiappar Temple Swami Nellaiappar Temple is a Hindu temple dedicated to the deity Shiva, located in Tirunelveli.
Distance (From Tirunelveli Railway Station): 
4 Kms
Commonly Visited From: 
Tirunelveli Railway Station
Trip Duration (From Tirunelveli Railway Station, Including Travel): 
1-2 Hours
Place Location: 
On The Banks Of River Thamiraparani
Transportation Options: 
Cab / Auto
At a distance of 4 km from Tirunelveli Railway Station, Nellaiappar Temple is a popular Hindu Temple situated on the banks of river Thamirabarani in Tirunelveli. This is one of the largest temples in Tamil Nadu and also one of the best places to visit in Tirunelveli.
Sri Nellaiappar Temple is dedicated to Lord Shiva. According to the history, both the gopurams were built by Pandiyas and the sanctums of the temple were constructed by Nindraseer Nedumaran who ruled in the 7th century CE. This is one of the Pancha Sabha temples (Copper) that are revered as the five Cosmic Dance halls of Lord Shiva. The other four are Chidambaram with gold, Madurai with silver, Tiruvalankadu with ruby and Kutralam with images.
Nellaiappar Temple is spread over an area of 14 acres and is one of the biggest temples in Pandiya Naadu. The temple complex consists of two temples, one for Lord Shiva and the other one for Kanthimathi Amman. Lord Shiva is named as Nellaiappar in this temple. Chain Mandapam built in 1647 by Vadamalaiyappa Pillayan connects the Kanthimathi Amman and Nellaiappar temples.
The unique feature of the temple is the 'Mani Mandapam' located near the Nandi Mandapam with two giant pillars carved out of a single stone and each one is having 48 sub pillars which produce musical notes when struck. The 96-pillared Unjal Mandapam, Maha Mandapam and Artha Mandapam are fine specimens of intricate workmanship. There is a 1000 Pillared Hall which is famous for the celestial wedding of Kanthimathi Amman with Nellaiappar.
There are several sacred Theerthams within the temple surroundings. The beautiful Golden Lotus Tank, where Lord Shiva is said to have appeared in the water and Brahma as lotus, attracts the visitors' attention.
The Annual Car Festival is the most famous festival in this temple. Also known an 'Aani festival', it falls during the month of June-July and is celebrated for 10 days with great pomp and fervor. Navaratri festival, Tirukkalyanam in the Tamil month of Aippasi (October-November) and Arudra Darshanam are the other main festivals celebrated here.