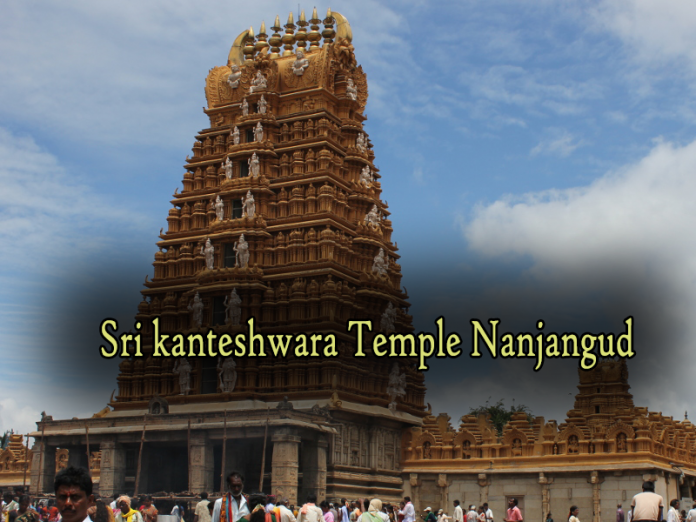 The Srikanteshwara Temple is an ancient temple in the Hindu pilgrimage town of Nanjangud in the Karnataka state, Southern India. It is known for the ancient temple of the god Srikanteshwara. The Srikanteshwara temple is located in the town on the right bank of river Kapila, a tributary of the Kaveri
Distance (From Mysore): 
27 Kms
Trip Duration (Including Travel): 
4 Hours/Half Day
Transportation Options: 
Bus / Cab
Timings: 6 AM – 1 PM & 4 – 8. 30 PM
At a distance of 27 Kms from Mysore, Nanjangud is a temple town on the banks of Kapila (Kabini) River. The temple is dedicated Nanjundeshwara (which means God who drank poison) an incarnation of Lord Shiva. Built in the Dravidian style, the original temple is said to be from Ganga period.
According to Legend, the Gods and demons churned the ocean in search of the nectar of immortality. During this churning, there were lots of artifacts emanated out of the ocean including poison. To prevent the poison from spreading across the universe and to destroy it, Shiva came to the rescue and drank the poison. His wife Parvati then held his throat tightly to prevent the poison from spreading to the rest of his body.
The spacious temple has minor shrines of Narayana with consorts, Chandikeswara, Parvathi, Natya Ganapathi and others. The Chariot festival takes place twice a year and this is commonly known as Dodda Jathre and the Chikka Jathre.