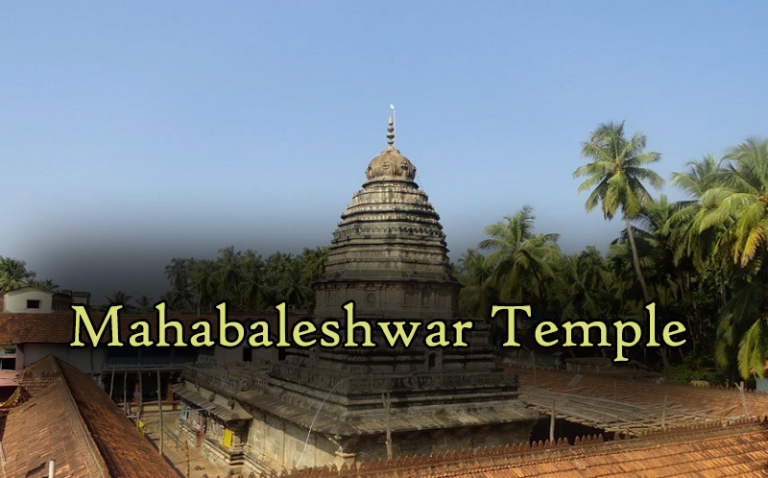 The Mahabaleshwar Temple, Gokarna is a 4th-century CE Hindu temple located in Gokarna, Uttara Kannada district, Karnataka state, India which is built in the classical Dravidian architectural style. It is a site of religious pilgrimage.
Distance (From Mysore Junction): 
13.5 Kms
Visited From: 
Chamundi Hill Temple
Trip Duration (Including Travel): 
30 Mins
Place Location: 
Behind Chamundi Hill Temple
Transportation Options: 
Bus / Cab
Travel Tips: 
This temple is behind Chamundeswari Temple and can be visited together.

Timings : 8 – 9.30 AM & 7- 8 PM
At a distance of 13.5 Kms from Mysore Railway Station, Mahabaleshwara temple is situated on top of the Chamundi hills behind Chamundeswari Temple. This temple is dedicated to Lord Shiva. This temple was famous before the Chamundeshwari temple gained prominence.
Earlier the hill was called Mahabaladri or Mahabala Thirtha after the Lord of the temple. The temple records date back to 950 AD. The famous Hoysala King Vishnuvardhana is said to have expanded this temple. It is believed that the Hoysalas added the Ardha Mantapa and Nava Ranga. Both of them have structured pillars typical of the Hoysala temples.
Inside the temple there are attractive images of Sapta Matrikas, Nataraja, Parvathi and Bhairava, built in Hoysala's style. The image of Vishnu is from the Ganga period. There are statues of Mahishamardini, Dakshnia Murthy, Lord Indra and Bhikshatana Shiva which were made in Chola style.