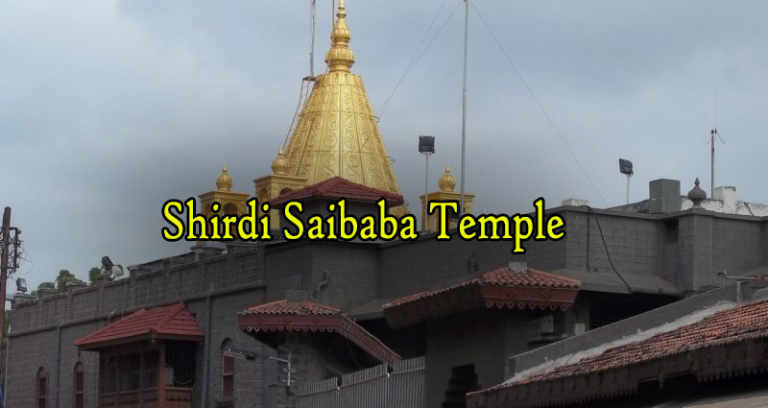 Saibaba', Shirdi is a popular attraction in the pilgrimage circuit tour of Maharashtra. Hardly 83 kilometers from the city of Ahmednagar, Shirdi draws people from all walks of life, who believe that their requests will be granted by the saint.
Ideal Trip Duration: 

Full Day
Nearest City to Shirdi: 

Pune (180 Kms), Mumbai (258 Kms)
Best Time to Visit Shirdi: 

January to December
Peak Season: 

October to November
State: 

Maharashtra

 | 

District: 

Ahmednagar
At a distance of 58 km from Manmad, 82 km from Ahmednagar, 90 km from Nashik, 180 km from Pune and 258 km from Mumbai, Shirdi is a small town located in Ahmednagar district of Maharashtra.
Accommodation:
Apart from 700 registered hotels and inns in Shirdi, the temple administration itself caters to the accommodation needs of devotees. The three accommodation facilities offered by the administration are:-
Sai Ashram
Dwarawati
New Bhakta Niwas
Aarti and Pooja Timings
Timing
Pooja
Shrine
4.00 am
Temple Opening
Samadhi Mandir
4.30 am
Kakad Aarti
Samadhi Mandir
5.00 am
Mangal Snan
Samadhi Mandir
5.40 am
Darshan Begins
Samadhi Mandir
11.30 am
Dhuni Pooja
Dwarkamai
12 noon
Mid Day Aarti
Samadhi Mandir
4.30 pm
Dhoop Aarti
Samadhi Mandir
9.00 pm
Chavadi and Gurusthan closes
9.45 pm
Dwarkamai closes
9.45 pm
Shej Aarti
Samadhi Mandir
11.45 pm
Dwarkamai closes
Abhishek Pooja Timings:
1st Batch
7.00 am to 8.00am
2nd Batch
9.00am to 10.00 am
3rd Batch*
11:00 pm to 12:00 pm
*Depends on the Crowd in the Shirdi Sai Baba temple
Note: Amount payable for Abhishek Pooja is Rs 101/- only
Tickets for Darshan may be booked online or from the PR office near the temple.
Sai Baba's live darshan can be had online through the temple website every day between 4.00 am and 11.15 pm.
Important festivals celebrated at the temple:
Some of the main festivals celebrated at the Shirdi Sai Baba Temple are:
Ramanavami (March/April)
Guru Poornima (July)
Eid (July)
Vijayadasami/Dussera (September/October)
 Address:
Shri Saibaba Sansthan Trust, (Shirdi)
PO: Shirdi Tal. Rahata Dist. Ahmednagar State- Maharashtra India
The Shirdi temple complex covers an area of about 200 square meters. It includes Gurusthan, Samadhi Mandir, Dwarkamai, Chavadi and Lendi Baug. Shirdi Temple is one of the richest temples in India with estimated donations of INR 4 billion per annum. Maruti Temple, Khandoba Mandir, Sai Heritage Village, Shanisinghnapur and Nashik are the other places of attraction situated in and around Shirdi.
Large number of devotees of all faiths flocks to the temple of Shirdi Sai Baba throughout the year. On an average, daily 50,000 devotees visit Shirdi village, to have the darshan of Sri Saibaba. In the festival season, more than 100,000 devotees visit the temple every day. The Sri Sai Baba Sansthan Trust (Shirdi) has provided 2,500 rooms of varied capacity for accommodation. Apart from the temple trust complex there are many accommodation options ranging from budget to star category in Shirdi.