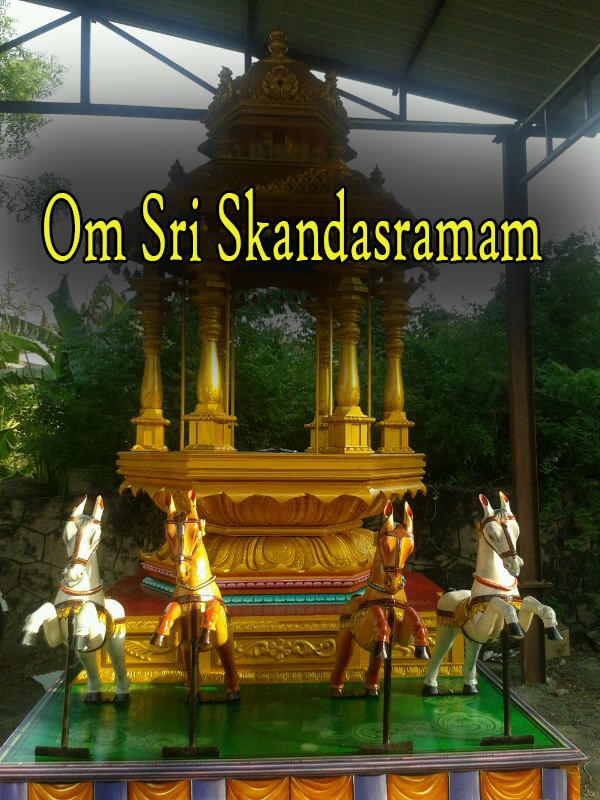 Om Sri Skandasramam is a popular temple, covering an area of around five acres. The temple was constructed by Sathguru Srimath Santhananda Swamigal, a saint and follower of the Avadhoota tradition. This temple complex has many small shrines and samadhis that are dedicated to various Gods, Goddesses and saints.
The main sanctum is enshrines the idols of Lord Kamala Siddhi Vinayakar, Lord Dattatreya, Lord Panchamukha Heramba Ganapathy, Lord Panchamukha Hanuman and Lord Ayyapan. Tourists can also see images of Lord Sanieswara, Goddess Ashtadasabhuja Durga Parameswari, Goddess Prathiyankira and Srimath Sathguru Santhananda Swamigal in the temple complex.
Regular abhisheks are offered to Swaminatha Swami, Bhuvaneswari, Veerasarabeswarar and Adarvana Bhadra Kali Amman, in the evenings. Since 1999, the temple follows the tradition of offering Homam, a Hindu ceremonial ritual, to the deities every day.