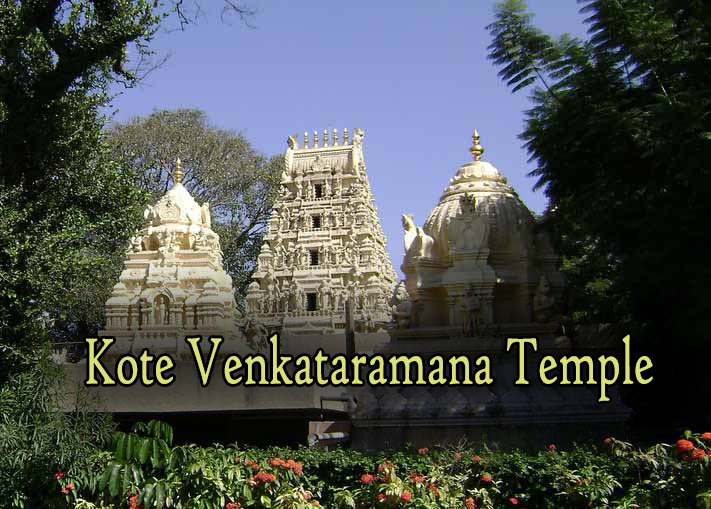 Kote Venkataramana Temple is a Hindu temple in Krishnarajendra Road, Bangalore, India dedicated to the god Venkateshwara.
Distance (From Bangalore City Railway Station): 
3 Kms
Visited From: 
Tipu's Summer Palace
Trip Duration (Including Travel): 
30 Mins
Place Location: 
Adjacent To Tipu's Summer Palace
Transportation Options: 
Cab / Auto / Bus
Travel Tips: 
This place is adjacent to Tipu's Summer Palace and can be visited together
At a distance of 3 Kms from Bangalore City Railway Station, Sri Venkataramana Swamy temple is located adjoining to Tipu's summer palace. This temple is dedicated to Sri Venkataramana Swamy. This temple was built by Maharajah Chikka Devaraya Wodiyar around 300 years back.
This temple is a good example of Dravidian temple architecture. The ornate stone pillars, supported by splendid lion brackets. Part of the temple was ruined during the Third Mysore War (1790-1792). After the fall of Tipu in 1799, the Wodeyar dynasty restored the temple to its original grandeur.
This temple has some interesting carvings, figures of Brahma, Vishnu, and Shiva on the walls and an idol of Venkataramana in the sanctorum.