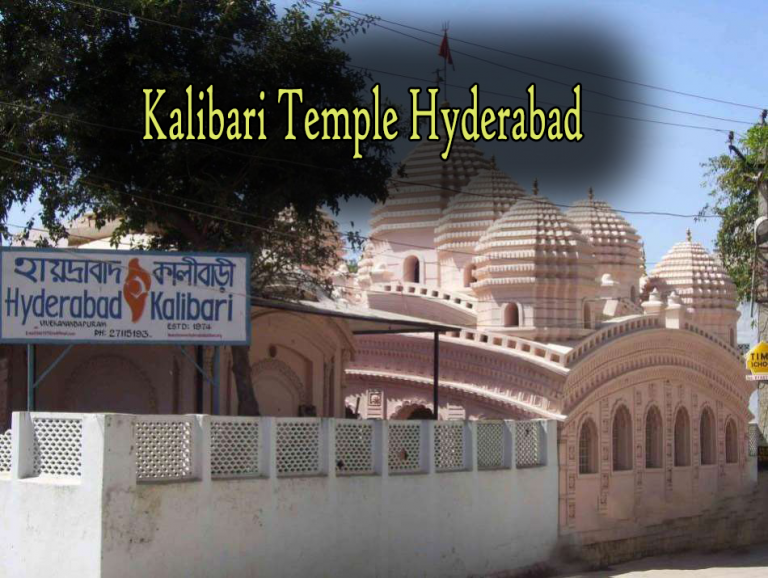 Kalibari is a Hindu temple located in Vivekanandapuram of Secunderabad, Andhra Pradesh, just 7 km from Secunderabad Railway Station. The presiding deity of the temple is goddess Kali, hence the name Kalibari or Abode of Kali. The temple is famous for its Kali Puja and Durga Puja which is held on October/November of every year during Dusshera and Diwali. The recently built Hindu pilgrimage called 'Hyderabad Kalibari' is located in Vivekanandapuram of Secunderabad, Andhra Pradesh which is situated just 7.1 Km away from Secunderabad Railway station.
Locality/village : Hyderabad
State : Telangana
Country : India
Nearest City/Town : Hyderabad
Best Season To Visit : All
Languages : Telugu, Hindi & English
Temple Timings : Mangalarati at 5.30 am / Daily pooja from 9.00 am / Bhogarati at 12.30 pm / Temple Rest time from 1.30 pm to 5.30 pm / Sandhyarati at 7.30 pm / Shayan at 9.00 pm.
occasion to visit the temple: The pilgrims are better to congregate at Kalibari Temple during October/ November of every year during Dussehra & Diwali at.
Significance of the temple: 
Holy shrine 'Kalibari' has become a religious hub for the people who quest for solace and serene environment because the abode of god renders a matchless refuge to each & every pilgrim who has tempest desire of loosing into divinity.
The sculpture of 'Kali' has been carved out of a single piece of black stone that was brought from 'Chitpur', West Bengal on 26th August, 1976.
The establishment of prime deity 'kali'along with its Pran Pratishtha was performed by Late Shree Gotha Behari Bhattacherjee, Vidyaratna, a well known tantric of 'Chunagali Kali temple', Kolkata while he was assisted by Late Shree A.K Ganguly, the 1st preist of Hyderabad Kalibari temple as per Shastrik order.
The idol sthapana and Pran Pratistha of the image was done by Late Sree Gostha Behari Bhattacherjee, Vidyaratna, a famous Tantric priest of famous "Chunagali Kali Temple" of Kolkata. Late Sree A.K.Ganguly assisted him to perform the pooja under vedic and tantric ways in accordance with shastrik injunctions. Late Sree A.K.Ganguly was the 1st priest of Hyderabad kalibari.
Swamy Ranganathanandaji Maharaj was approached for necessary guidance. He himself suggested that the Kalibari should be called as the "Hyderabad Kalibari". Devotees visit the holy Kalibari premises in search of solace. They pray, they are blessed by the divine mother. Their questions are answered by her .Their vows are fulfilled. They leave the premises with a sense of heavenly comfort.