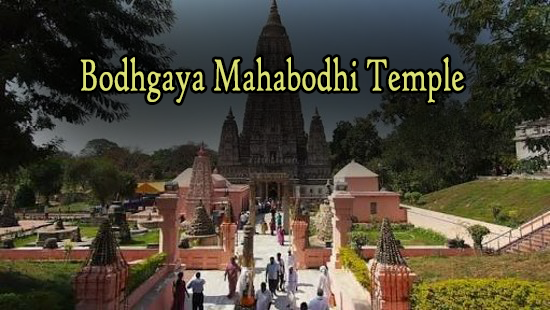 Bodhgaya is a religious site for Buddhist pilgrimage. It is located in Bihar near varanasi in India. This is the place where Lord Buddha attained enlightenment under a banyan tree. The main attraction here is Mahabodhi temple which is a world heritage site. There are a lot of other attractions too.
Timing : 5 AM to 9 PM
Opening Time 5:00 AM
Closing Time 8:00 PM
Everyday Morning 7:00 AM
Buddha Puja
Pali Sutra Chanting
Meditation
Everyday Evening 7:00 PM
Buddha Puja
Dhammachakka Sutra Chanting
Meditation
The distance between Varanasi and Bodhgaya is 256 km. It takes about four hours to drive to Bodhgaya. Other nearer destinations to Bodhgaya are Patna (2 hours), Nalanda (1.15 hours) and Rajgir (1 hour). Since Varanasi is a tourist destination and pilgrim spot, people usual visit Bodhgaya from Varanasi.
Important pilgrimage In Bodhgaya:
Mahabodhi temple
Vishnupad Temple
Dungeshwari Cave
Barabar Caves
Chinese Temple
Thai Monastery and Temple
The Mahabodhi Temple Complex at Bodh Gaya is one of the four prominent sacred sites of Buddhism. It is a place where Prince Siddhartha Gautama achieved spiritual knowledge and became the Buddha. The complex is also known by the name Bodhimanda Vihara that means 'Position of Awakening'. The temple is visited in large numbers by both the Buddhist and Hindu devotees (many Hindus consider Lord Buddha as an incarnation of Lord Vishnu).
This is a tall architectural marvel that was built in 3rd century. Later, the temple was reconstructed in 19th century. This temple stands as an important pilgrimage spot for Buddhists. This temple is also a Hindu religious spot and has a 9th century shivalingam (statue of Lord Shiva). This temple is 50 m in height. This temple also holds the historic Bodhi tree under which Lord Buddha gain enlightenment. The Lotus Pond is another important element of this temple.  The pillars in this temple were built using granite. This temple is considered as the world's heritage spot.