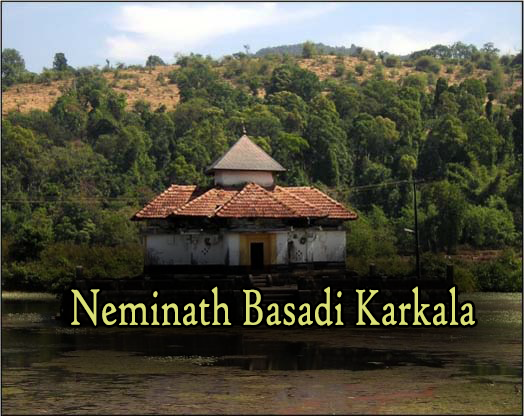 Hiriangadi is another renowned attraction that is situated in proximity of Karkala. The place is popular among travellers for its Neminath Basadi complex that lies in midst of Sahyadri mountain ranges. Tourists visiting Hiriangadi can also explore Stone Age structures, tombs of Jain priests, Kanthavara Temple and Gowri Temple that are located in the vicinity. This place is perfect for people who want to know more about the religious harmony of Karkala.
Distance (From Udupi): 37 Kms
Visited From: 
Chathurmukha Basadi – Karkala
Trip Duration (Including Travel): 
30 Mins
Transportation Options: 
Cab / Bus
Travel Tips: Following places can be visited along with this place:
1. Chathurmukha Basadi – Karkala (< 1 Km)
2. Gomatheshwara Statue – Karkala (< 1 Km)
3. Sri Venkata Ramana Temple – Karkala (< 1 Km)
4. Ananthashayana Temple – Karkala (< 1 Km)
5. St. Lawrence Church – Attur (8 Kms)
At a distance of 37 Kms from Udupi & 50 Kms from Mangalore, Neminath Basadi is a Jain temple constructed in 1329. It is located very close to Bahubali Betta / Gomatheshwara Statue (about 0.5 Km).
The presiding deity of this temple is Mulnayak Bhagvan Neminath. There is a 54 feet Manasthambha, carved out of single rock, which is installed in front of the Basadi. The complex also houses Lord Mahavir, Chandranath Swamy, Adinath Swamy, Ananthanath and Padmavathi basadis, and the Bhujabali Brahmacharya Ashram.
Chaturmukha Basadi (1 Km), Gomatheshwara Statue (0.5 Kms) and Ramasamudra Lake (1 Km) are nearby attractions.