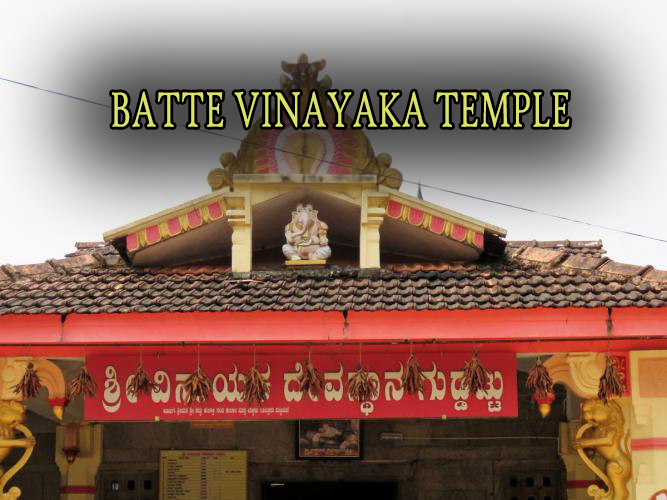 Batte Vinayaka Temple is one of the oldest shrines of the district. This Temple attracts large number of devotees on Sankashtahara Chaturdashi, Ganesha Chowthi and other auspicious days relating to Lord Ganapathi. The idol of Lord Ganesha is probably the only deity facing towards north. But, wearing a small piece of cloth around its waist and bells and plaited hair, the idol of Lord Ganesha is slightly leaning towards the west.
This quaint town lies 16 km from Udupi and is generally off the conventional tourist lists. Located on the banks of River Sita.
Address
Barkur, Karnataka 576210
Temple priest B Ganapathi Bhat says, "Earlier, there was no question of locking the Temple. But, we have started locking the Temple since two years as a safety measure."
Believed to be a construction prior to Barkur Kingdom, Batte Ganapathi Temple is being visited by drivers and vehicle owners.
Barkur is famous for Temples (some devotees figure it as exactly 365) so that one can visit one Temple a day.
But most of such Temples have been deteriorated due to lapse of time, poor maintenance, natural calamities and ignorance.
Renowned researcher Dr Gururaj Bhat and a research team from Mangalore University has suggested preserving the five footsteps in front of the Temple even when renovating shrine. The Temple is being renovated at a cost Rs 20 lakh