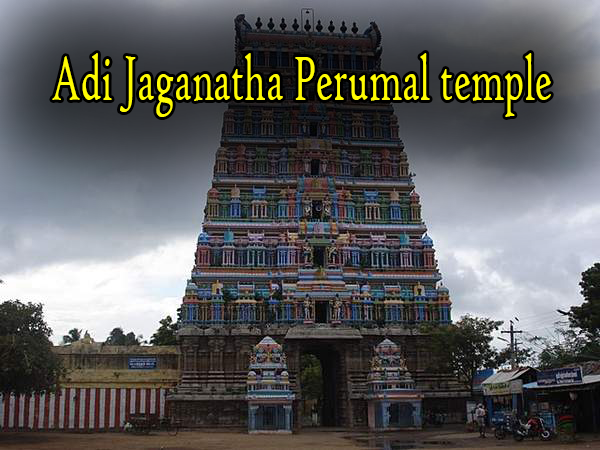 Adi Jaganatha Perumal temple in Thirupullani which is considered to be one of the 108 Divya Desams dedicated to Vishnu. Here Rama is seen in a reclining posture and is referred to as Dharbasayanar Ramar.
Distance (From Rameshwaram): 
66 Kms
Visited From: 
Ramanathapuram
Trip Duration (Including Travel): 
1 Hour
Place Location: 
15 Kms From Ramanathapuram
Transportation Options: 
Bus / Cab.
Travel Tips: 
This place is usually visited along with Ramanathapuram (15 km)
At a distance of 66 km from Rameshwaram & 15 km from Ramanathapuram, Thirupullani is a Vishnu shrine. It is also known as Dharbasayanam as Rama took rest on a couch of grass at this place. Other names of this place are Thiruvadanai, Pularanyam, Adhisethu and Ratnaharam.
Adhi Jagannatha Perumal is the presiding deity here. One can reach the sanctum of Goddess Padmasini Thayar after crossing a gopuram here. There is pipal tree behind the sanctum. Hundreds of Nagas (serpents) can be seen in stones around the tree.
The next is the sanctum of Adi Jagannatha and the sanctum of Rama lying on the grass couch. Three stems of lotus branch from his naval and on each of them are seated Brahma, Siva and Moon. Sugabrahmar, Charapar and Brigu Maharishis are seen seated at the feet of Rama here. There is a sculpture, which depicts Vibishana, the king of Lanka and his Devi worshipping Vishnu. The Pandyas, Vanadhirayas and Sethupathis built this temple.
The rains had just abated when I entered this ancient temple. It  was closed when I entered but there was a group of devotees waiting at the entrance. The sea breeze brought the temperature down as I looked around. Historically the structure of the temple is dated to the Medieval Chola Period although various dynasties have modified it over a period of time. However the legends take you to the days of the Ramayana.