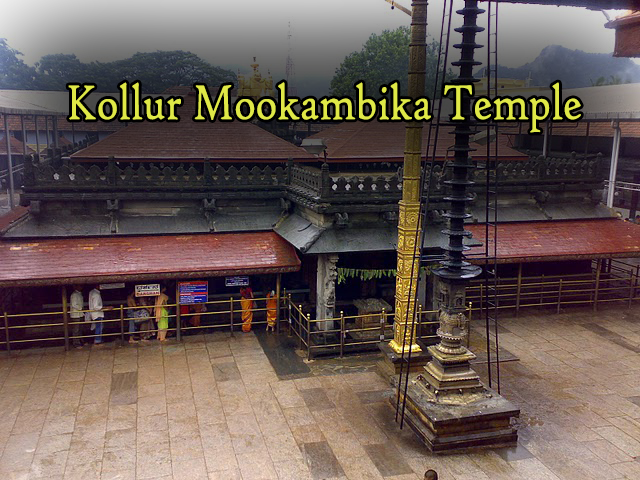 Mookambika is situated in Kollur village of Udupi Karnataka. Mookambika temple is among the most important shrines for Hindus in India. Mookambika Temple is also one of the most legendary temples. Mookambika Kollur is a small village of about 6 sq. kms in area at the foot of Western Ghats. Kollur Temple itself is generally known as 'Mookambi' or 'Moogambigai' in Kerala and Tamil Nadu respectively.
Mookambika Temple Darshan timing
Morning: 5 A.M- 1.30 P.M
Evening: 3 P.M – 9 P.M
Nearest Tourist Places
1. Murdeshwara
2. Maravanthe beach
3. Kodachadri Hills
BY AIR
Nearest Airport is at Mangalore, which is around 140kms away from the temple. After reaching Airport, one can reach the temple by bus from Mangalore or by hiring a car to Kollur.
Though the Kollur Mookambika Temple is in Karnataka most of the devotees visiting the Mookambika temple are either from Kerala or from Tamil Nadu. Sri Mookambika is unique among the other Hindu gods and goddesses as she embodies the powers of Mahalaxmi, Mahasaraswathi and Mahakali combined into one as Adiparashakthi – Mookambika. Udbhava Linga (self manifested phallus) of Mookambika Temple represents both Purusha (male) and Shakthi (female).