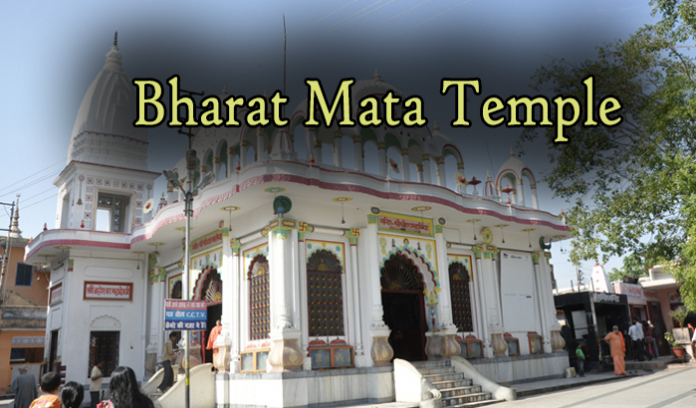 Bharat Mata Mandir was constructed in 1936 CE by freedom fighter Babu Shiv Prasad Gupta and was inaugurated by Mahatma Gandhi. The temple is in the shape of pentagon with five pillars supporting the structure. Instead of traditional statues of gods and goddesses, this temple has a huge map of undivided India carved in marble.
Distance (From Varanasi Junction): 

3 Kms

Trip Duration (From Varanasi Junction, Including Travel): 

30 Mins

Place Location: 

At Mahatma Gandhi Kashi Vidyapeeth Campus

Transportation Options: 

Cab / Auto

Timings: 9.30 AM – Bharat Mata Temple opens at 9.30 am in the morning and closes at 8.00 pm in the evening. You can visit in any season.8 PM
At a distance of 3 km from Varanasi Junction, Bharat Mata Mandir is fairly a new temple located at Mahatma Gandhi Kashi Vidyapeeth Campus in Varanasi city of Uttar Pradesh. Dedicated to Mother India, it claims to be the only one of its kind in the world and among the popular places to visit in Banaras.
Bharat Mata Temple is located at 8 km distance from the BHU, 2 km distance from the Cantt Varanasi and 3 km west to the Godaulia. You can easily reach the Temple by taking the Auto rickshaw from Varanasi Railway Station or Bus Stand, it will take only 10 minutes to reach there and will cost just Rs 5. You can also take the Rickshaw and reach there only by paying Rs 10 and spending 15 minutes of time.
The map depicts the mountains, plains and oceans up to scale. This is a unique temple and a symbol of patriotism. This temple is placed itself in the settings of natural beauty overlooking the Ganges and its holy Ghats in Banaras.